Amsterdam - original 9x11 linocut print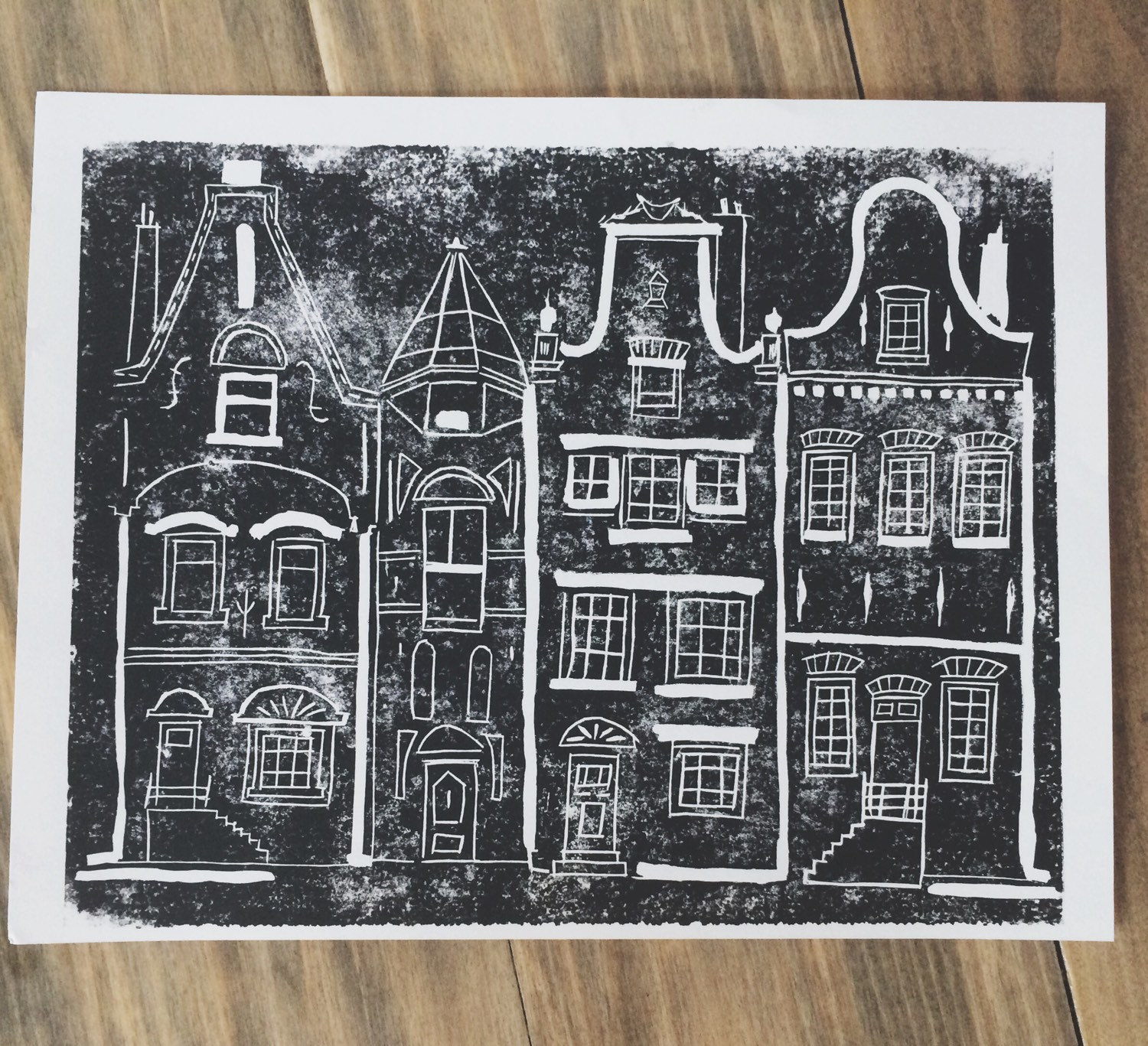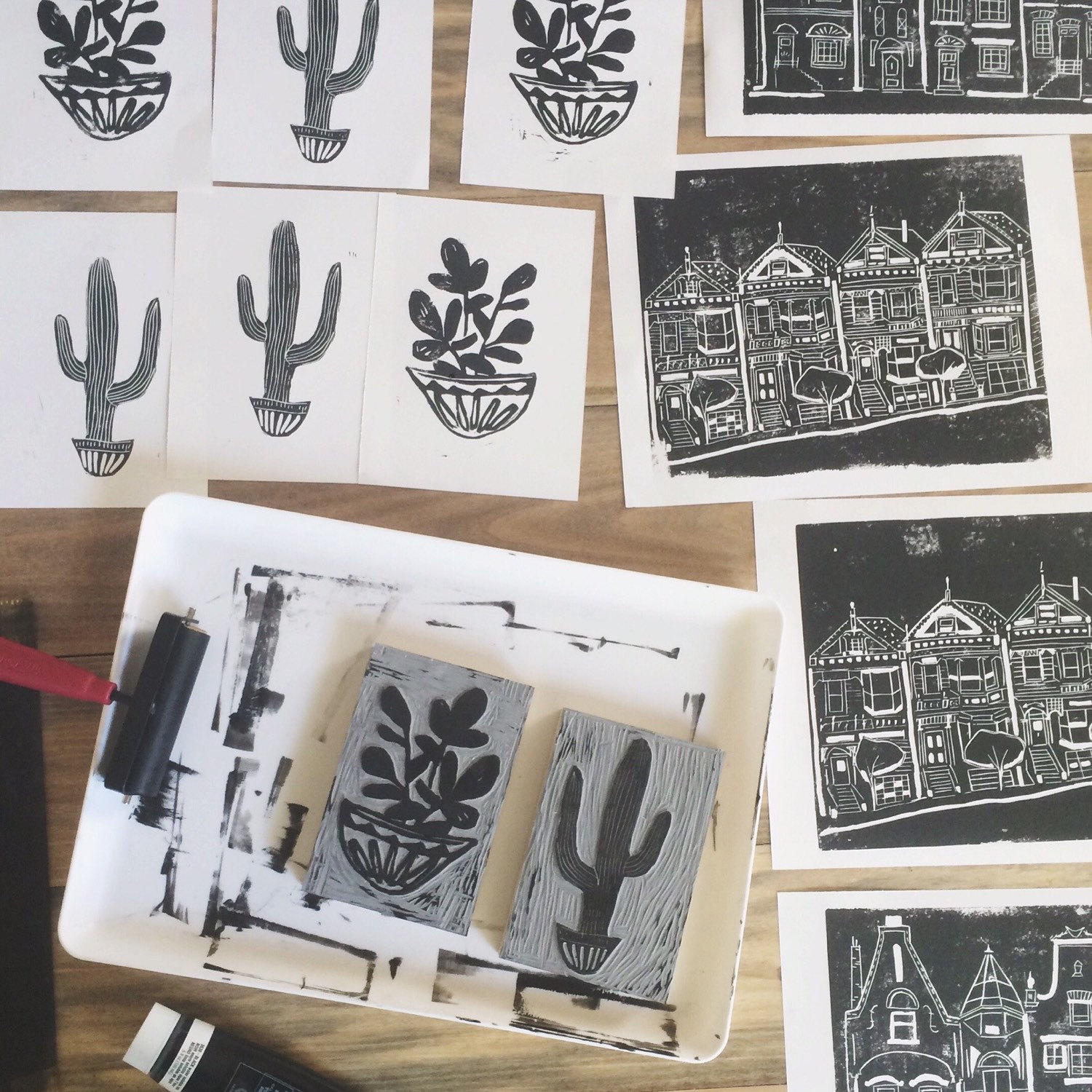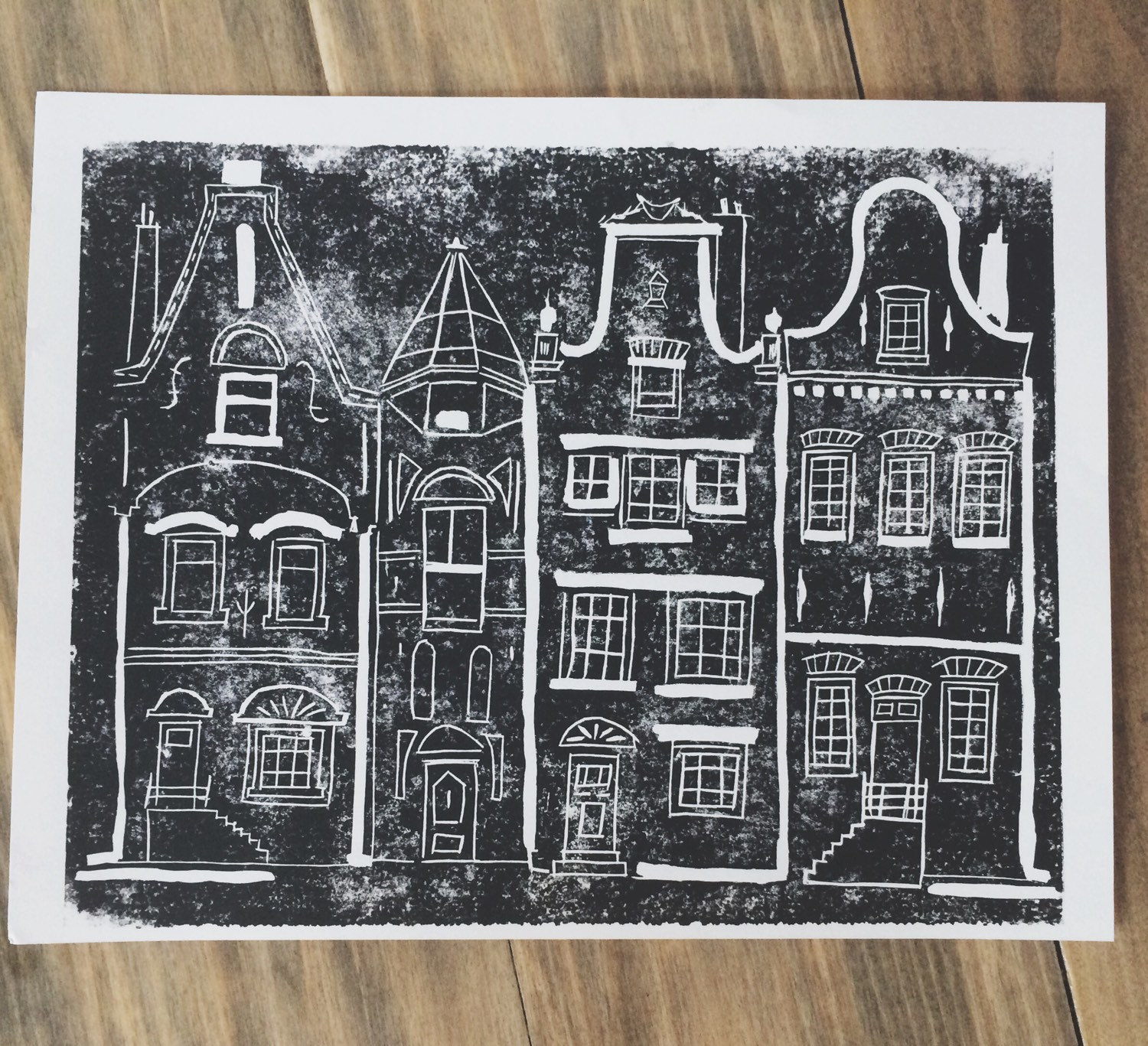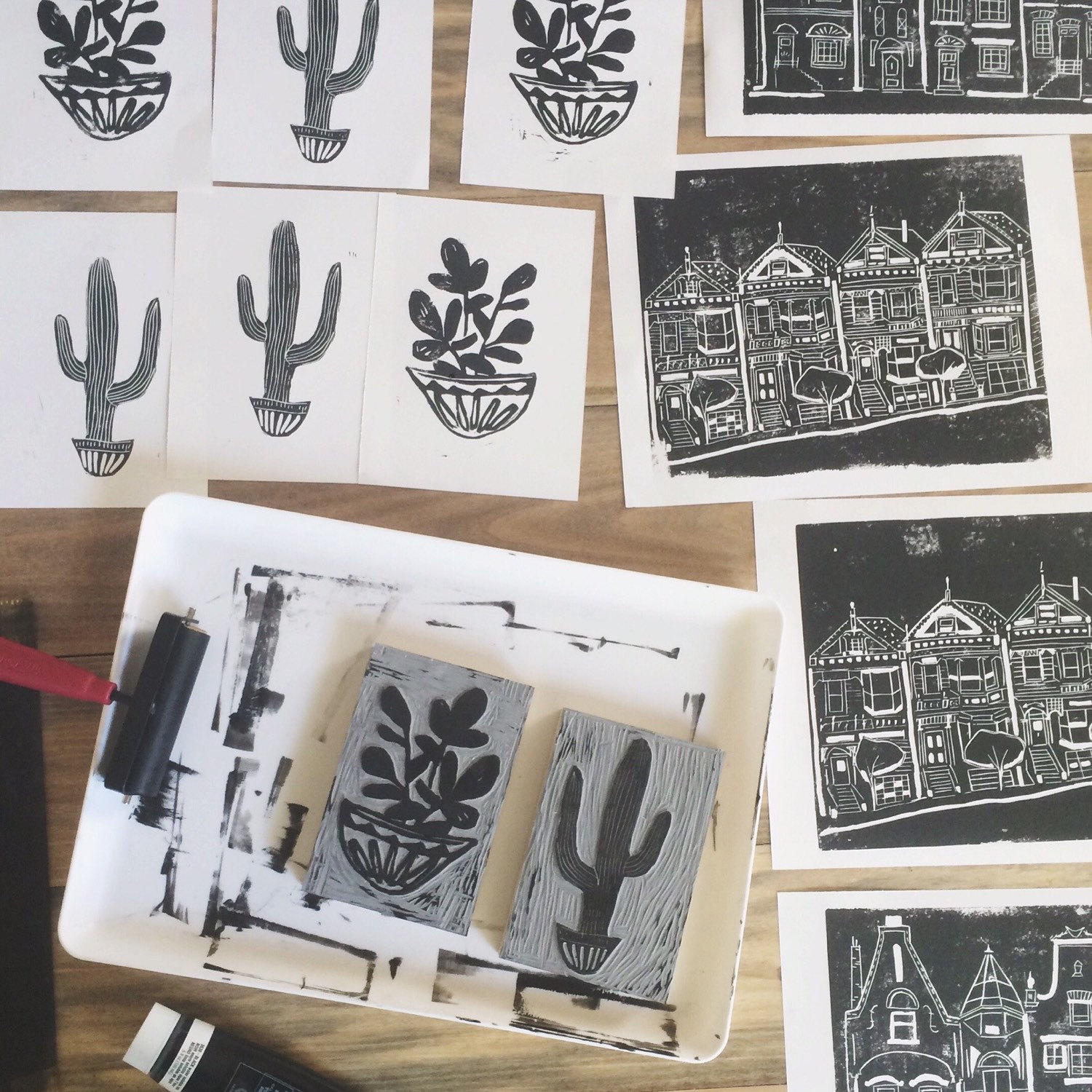 Amsterdam - original 9x11 linocut print
I'm a little obsessed with the building style of Amsterdam and I tried to capture those special architectural elements by carving this design out of a 8x10 linoleum block. I then ink and press the block onto each 9x11 paper by hand, giving it a very distinctive, uneven quality. Because of the nature of this technique, the size is fixed and each print is slightly different and therefore, one-of a kind.

I also can write 'amsterdam' underneath in black pen in cursive if requested.

*The last photo shows a glimpse of the process of linocut printing.